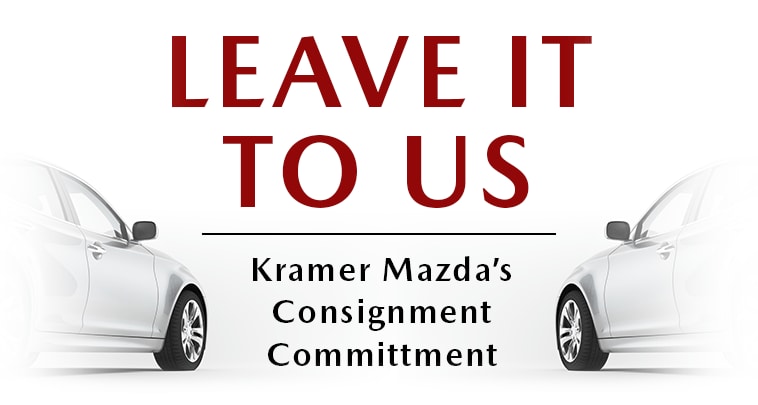 WE HAVE ONE GOAL:
TO SELL YOUR VEHICLE QUICKLY WHILE BRINGING THE BEST VALUE WITHIN THE RETAIL MARKET.
WHY CONSIGN?
We handle the process from start to finish. Your time is valuable and consigning your vehicle means you no longer need to deal with the hassle, frustration, ineffective and wasted advertising expenses, along with time-consuming distractions associated with selling the vehicle yourself. Just think… no irritating, untimely and bothersome phone calls from unqualified semi-serious buyers, unknown strangers visiting your residence, or COVID worries. 
HIGHEST VALUE
Receive much closer to retail market value when compared to traditional trade-in values or auctioning (where the price of your vehicle is at the mercy of random bidders) 
QUICK SELLING TIME
Our consignment program has sold vehicles in a matter of two weeks!
THE ADVANTAGES OF CONSIGNING WITH KRAMER MAZDA?
OUR REPUTATION
Kramer Mazda has been serving Calgary for over 48 years and we are Consumer Award winner for the past 22 years.  Kramer Mazda truly is the areas independent automotive leader! We appreciate the opportunity to earn your trust and confidence and pledge to always provide you with unsurpassed customer satisfaction in quality, service, and integrity!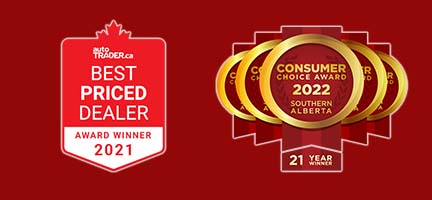 AMVIC LICENSED DEALER
We are fully licensed to provide Consignment Sales.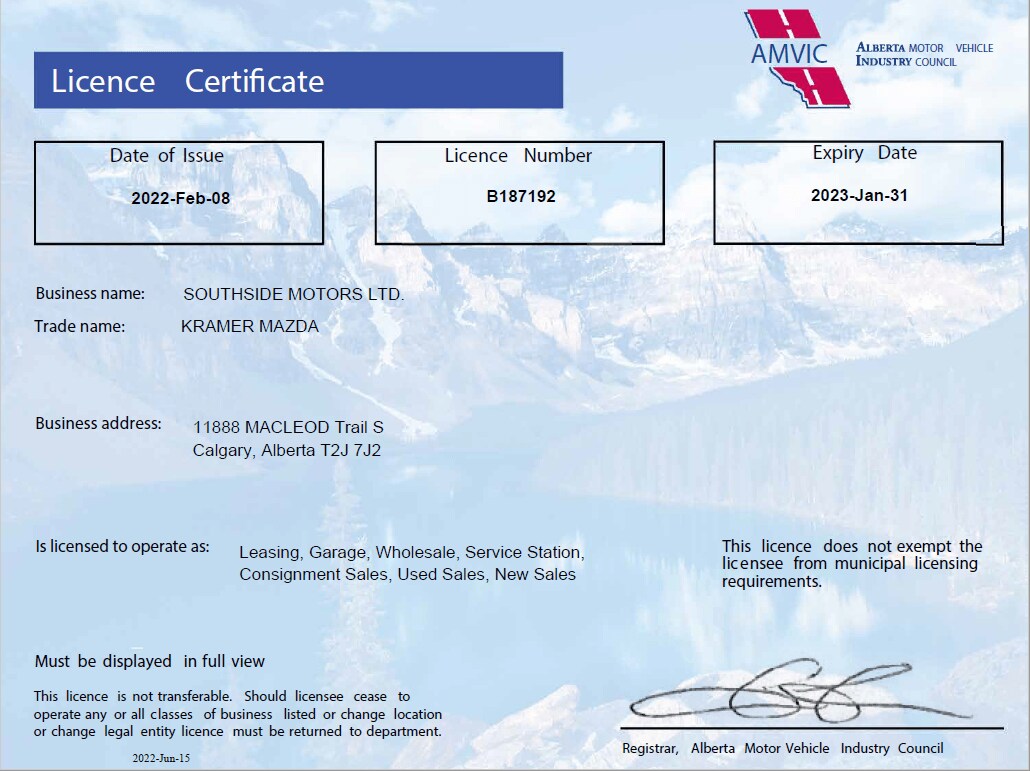 RISK FREE - $0 CONSIGNMENT FEE
No consignment fees and no upfront costs to you. We don't make money until you do. 
MARKET REACH
We will aggressively market your vehicle by displaying it in a premium position on our lot. We have one of the best dealership locations in the area. We will then promote your vehicle through our professional marketing campaigns. We also have a list of pre-approved customers whose requirements may match your vehicle for an immediate sale.
PRIVACY
Your information will not be displayed or advertised to the public. You will be directly contacted by a member of Kramer Mazda should communication be required. 
ADDED VALUE FOR BUYERS
Prospective buyers many times require trade-in assistance, financing, licensing, or special warranty protection. We offer all these professional services and products "on-site" which often proves the deciding difference in closing the sale. Services critical to every transaction, each handled by industry professionals to help ensure that your vehicle is sold quickly, effectively, and at the highest market price. 
MONITORED TEST DRIVES
Your vehicle will only be test driven by serious qualified buyers and will always be accompanied by an authorized Kramer Mazda Sales Specialist. Where strict adherence to all lawful speed and driving regulations will be followed. You can relax and have complete trust and confidence that your vehicle is in the best of hands. 
SECURED PARKING
Monitored and covered parking is provided to not only keep the vehicle clean but safe.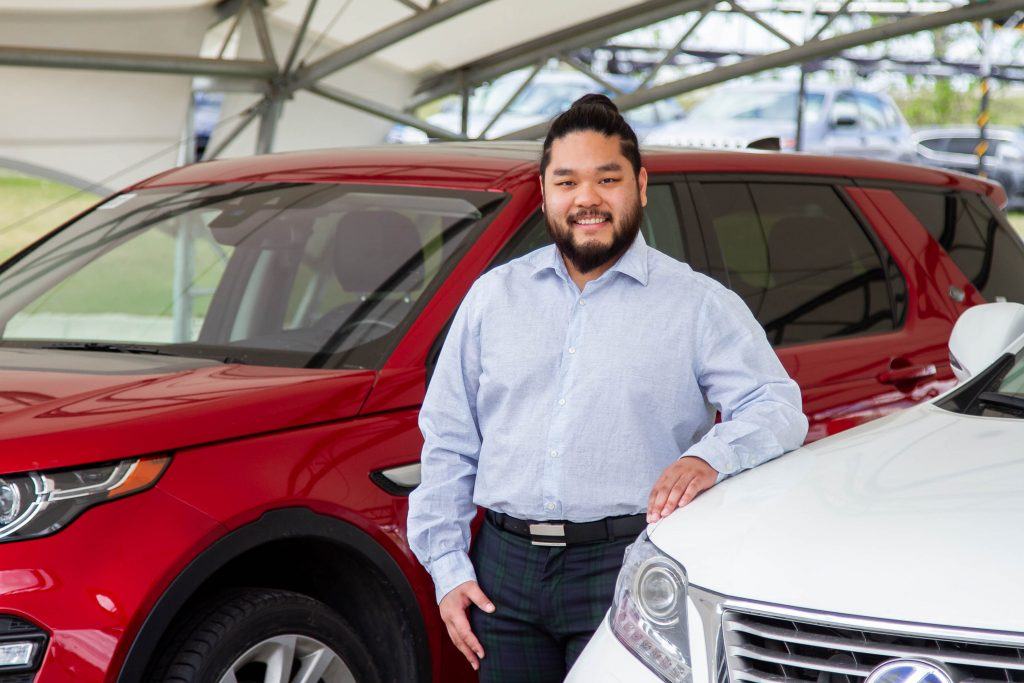 DERRICK FONG // CONSIGNMENT SPECIALIST
It's my job to ensure you have a smooth and effective consignment experience.
I coordinate between our team of sales representatives, managers, marketers and consignment staff to sell your vehicle.
We will accept trade-ins and can arrange financing or leases for your buyer.
Having these options available will attract more potential buyers.
THREE STEPS TO CONSIGN YOUR VEHICLE
STEP 1
Bring your vehicle in for a true and up to date market value assessment.
STEP 2
Establish an acceptable value to you.
STEP 3
Leave it to us to get you the most money for your vehicle!
Let us help you find your new car!
* Indicates a required field